✦ This handmade leather handbag is a truly unique and one-of-a-kind accessory. The small size is perfect for everyday use, while the premium leather construction ensures durability and style. This handbag has been designed to be both practical and elegant. The adjustable shoulder strap allows you to carry the bag comfortably, and the interior is lined with a soft fabric to protect your belongings. This leather handbag is perfect for adding a touch of class to any outfit, whether you're going out for a night on the town or running errands.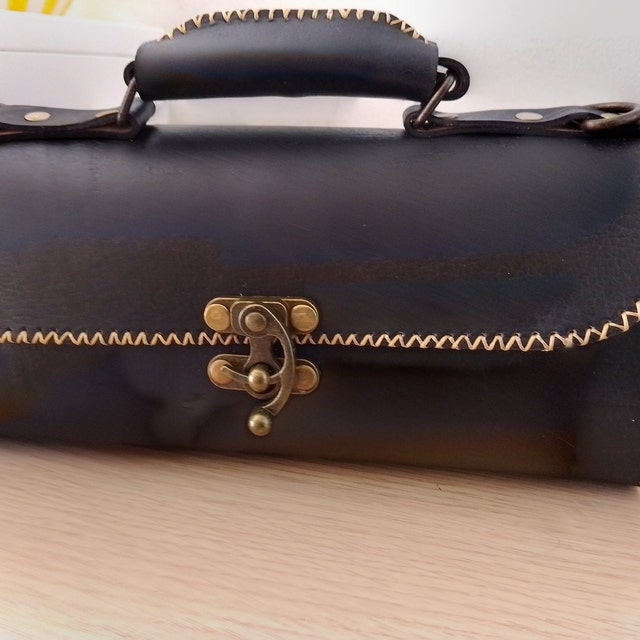 📏 Measurements
Width: 10.6 inches (27 cm)
Length: 4.7 inches (12 cm)
Height:4.3 inches (11 cm)
Adjustable strap: 43-47 inches (110-120 cm)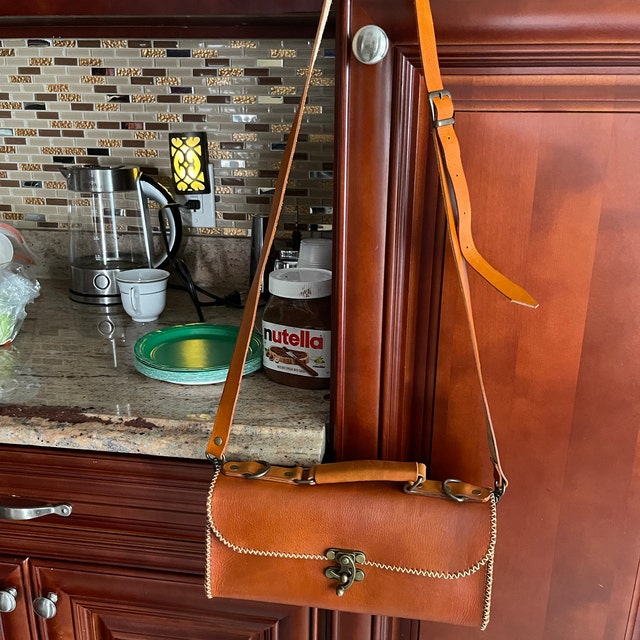 ✦ Leather
We make our products with special tannery-produced beef leather. We prepare these very sturdy and high-quality leathers with the utmost care for bags. Do not hesitate to use them as they become even more beautiful with use. With use wonderfully, these leather bags can be with you for a lifetime.
✦ Making
In all our products, we cut and tailor the leather we specially produce in our workshop using skilled hands. In this workshop where we work in a friendly environment, we have many partners who enjoy making new designs.
✦ Design
We are influenced by many factors when creating our designs. Sometimes we present a movie we watch, sometimes we present an animal figure we like to our valued customers. It motivates us even more that you buy and use these products that we enjoy designing.